"As a life filled with love is a precious gift, so too is a peaceful end."
–Author unknown
It's never easy to say goodbye to your beloved companion.  At Peaceful Vet Visit, I do all that I can to make the process of home pet euthanasia for your cat or dog as peaceful as possible.  By having your pet put to sleep at home you are able to say goodbye in a private setting, putting your beloved pet through the least amount of stress.  Your pet can even go to sleep in the comfort of their own bed.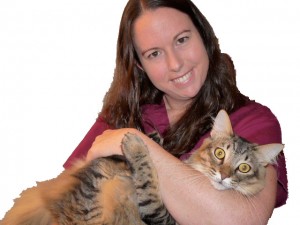 Dr. Melissa Adamson and Hobbes, her cat she bottle raised.
Click here to see some of Dr. Adamson's family.
Dr. Melissa Adamson has dedicated her life to promoting and preserving the human-animal bond. As a student she volunteered in several organizations including PEP (Pets Educating Pupils), PAWS (Pets Are Wonderful Support), and the Pet Loss Support Hotline. She graduated from the University of Florida, College of Veterinary Medicine, class of 2000. She is a member of the American Veterinarian Medical Association, Florida Veterinarian Medical Association, and Broward County Veterinarian Medical Association.
Since graduation from vet school in 2000, Dr. Adamson has worked at small animal hospitals and provided care for patients from pediatrics to geriatrics, and when the time comes provides humane euthanasia. On occasion arrangements were made for friends and special clients who requested house call euthanasia. After seeing how grateful these pet owners were and how peaceful the euthanasia process could be made, she decided to start offering this service to the public. Dr. Adamson launched Peaceful Vet Visit in 2011, with the hopes that both dog, cat and owner need not suffer more than need be during the end of life process.
Dr. Melissa visits homes in Broward County, including but not limited to: Ft. Lauderdale, Davie, Cooper City, Hollywood, Sunrise, Plantation, Pembroke Pines, Miramar, Coral Springs and Weston.  Visits to Dade County are available for an additional fee.  For assistance in South Dade you may contact Dr. Sloane Robins, at 305.505.7987 or visit her website Goodbyeathome.com.  For assistance in North Miami/ Dade county you may contact Dr. Johanna Bustter at 305-904-2156 or visit her website www.petfarewellathome.com.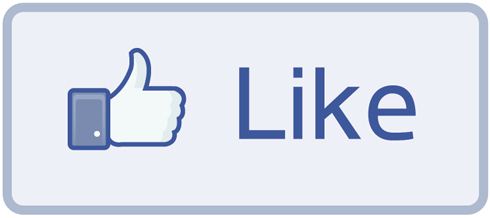 Visit our Facebook Page

Dr. melissa adamson is a Vet house call and Veterinarian home who Euthanasia put to sleep put a dog to sleep in-home put a cat to sleep and dog euthanasia or cat euthanasia and cat or dog. Dr. Adamson pet home euthanasia and home pet euthanasia to euthanize